Get That Sun Kissed Golden Glow On Body With Spray Tan
Spray tanning is getting more popular by the day. If you are trying to have a deep bronze for a special occasion or in a matter of a short time period, a spray tan might be best for you.
What Are Benefits Of A Spray Tan?
Getting a spray tan can be one of THE best ways to get a quick, glowing tan. With a spray tan, you will see results within the same day – which can be most beneficial if you need a glow for later that day. With the spray tan booths at Beaches, the airbrush method will give you a quick sun-kissed glow, made to be evenly sprayed and give you a smoothing color. Also, with a spray tan you have more accessibility to choosing the tone and color you desire. Working with our tanning consultants will help you reach the right color you want, while making recommendations for your skin tone. Spray tans are also better for your skin as there is no UV ray exposure to achieve the color you want.
Is Spray Tan Is Safe?
DHA is approved by the FDA for cosmetic use and is considered nontoxic and noncarcinogenic. DHA has not been approved for inhalation, however, and you might find it difficult not to inhale the fine mist as it coats your body – including your face. To err on the safe side, forgo the spray tan completely until the FDA approves that DHA is indeed safe to inhale. If you are set on darker skin this summer, spray tanning is a safer alternative to sunbathing – and there are ways to reduce your risk of inhaling DHA. The alternative to all this hassle is to learn to love your body like it is not how consumer culture has convinced you that it needs to be. Beauty comes in all shapes, sizes and skin tones, and learning to be comfortable in your own skin, whatever shade it may be, is a beauty secret that will give you more mojo than any fake bake ever could.
How To Prepare For A Spray Tan?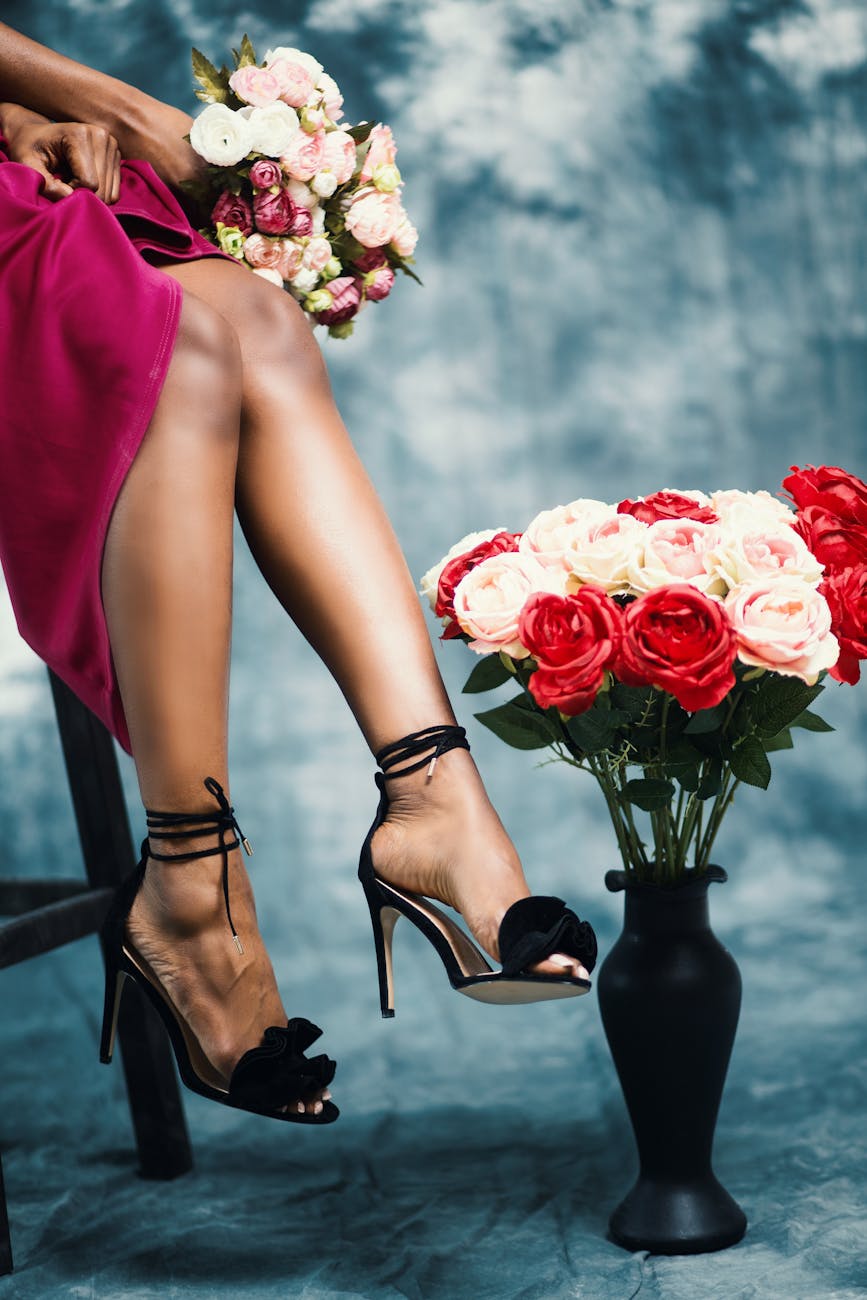 Shave first: Make sure you shave or wax before your appointment. A lot of people say to do it a day or two before (so your pores close) but that only applies if the solution is dark or has a bronzer in it. If it's a clear solution, you can shave or wax the day of.
Exfoliate: Exfoliate 2 to 3 days prior to your spray tan. The most important thing you can do to ensure an evenly applied spray tan is to exfoliate really well two to three days prior—not the day of. This helps remove the dead skin cells on your body so they don't pick up extra color, which might make you look patchy. By exfoliating a few days prior, the tan will go on flawless and actually last longer.
Moisturize: Moisturize your skin with a light moisturizer and not something very heavy like body butter.
Hydrate: Drink a lot of water before and even after the tan. It helps the tan stay longer.
Clothing: Wear dark clothes to your appointment. No matter how careful you are the clothes you wear to your spray tan will end up with some slight discoloration. Although it should wash out easily, to avoid unintentionally staining your outfit orange, stick with dark clothing. It's also important to wear loose-fitting pieces after your tan. When you're freshly sprayed, the tan can be easily altered, so tight leggings, sleeves, and even your bra can mess with the finished results. A black sundress or loose sweatpants and a T-shirt will do the trick. And if you can, go braless for at least the first few hours afterward.
How Do I Find A Place/Person To Get This Done?
The easiest way to find a tanning salon or technician that does spray tanning is to do a search on Google, Yahoo, or Bing. That will generally pull up tons of places that offer spray tanning. You can then visit their website and check what they offer, prices and any special discounts they may be offering. The good news is, most cities have tons of places that offer quality spray tanning! You might just have to experiment a little to find the one that works best for you. Whatever you decide, spray tanning can be a great way to get a beautiful, lasting tan.
What Are The Tricks To Keep Your Spray Tan From Fading So Damn Fast
It's normal to notice some weird discoloration or random spots after a few days, but luckily, pros recommend using a tan extender to keep your tan looking fresh and even.
Avoid hot showers: Avoid hot water showers to prolong the longevity of the tan. If, God forbid, you end up with a bad tanning session or are not happy with how it turned out, soak yourself in bath lotion and stay in a warm bath for 30 minutes. Water helps to lighten the tan.
Exercising: Finish your workouts before. Avoid hitting the gym or swimming pool right after the tanning session. Stall it for at least 12 hours. If you exercise regularly and are prone to perspiring use a mineral powder. Sprinkle it in your sports bra and on the areas of the body that can rub skin against skin like inner arms and elbows to avoid the tan breaking-up in those areas.
Avoid Exfoliants: That is, avoid them for the 24 hours before your tan, and for the duration of your tan.
Avoid Moisturizer: Oils are basically the death of self-tanners. Oils act as a barrier on your skin that will prevent the tanner from evenly absorbing, if you use an oil-filled exfoliator or moisturizer before you tan, you're basically guaranteed to have problems. And if you use oil after you get your tan, you're just asking for it to fade the one thing that'll keep your tan looking fresh longest is to keep your skin as supple and hydrated as possible.
No matter how well you prep and pray, your tan is going to fade at some point. I know—the world is unfair, everything sucks, etc., etc. But you can still minimize the fade by giving attention on these points. If the worst happens and you look more like an orange than a bronzed goddess, don't worry: At-home removal is super-easy. Water breaks down the ingredients in your spray tan and loosens it from the skin, so run a warm bath with a little shower gel mixed in. Soak in it for at least a half an hour, and then exfoliate with a loach or mitt. The tan will rinse away with the water, leaving you with a clean slate. Some brands also make tan removers, which contain exfoliating acids, like glycolic acid, to slough off the top layer of your skin and the tan with it. When it comes to getting your glow on, spray tans are the safest option available. And with the right maintenance, a dark spray tan can last up to 10 days.