Best Tips For Salon Manager For Successful Salon Management
Salon business provides countless opportunities for building wealth. However, that means following new and ever-changing rules. But salon Management isn't easy. Every manager will be faced with constant challenges and be required to handle incredible responsibility. Although there are no shortcuts or formulas for effective management, there are certain traits that can help position managers for success.
Complaints log / Feedback from customer
By asking for feedback, it can actually motivate employees to perform better. Employees like to feel valued and appreciate being asked to provide feedback that can help formulate business decisions. And feedback from client, suppliers, vendors, and stakeholders can be used to motivate to build better working relations. Reviews, bad or good, are an excellent source of information for a beauty salon manager. There is no better way to understand the salon you are managing than looking through the eyes of its customers. The first thing to do is to check if the salon you'll manage has a complaints log. You may discover there is no such log, which clearly shows that the salon you are about to manage doesn't have a complaints handling procedure in place and that's not good. No complaints log means that the issues that customers complain about are not addressed, there are no complaints handling procedures, and there is no management follow-up. The salon doesn't understand the impact of customers' lack of satisfaction with the salon's productivity.
Best Staff Leads Better results
Salon Manager has to find the best staff, and then make sure to keep them. This is the best tips for success is to hire the best people. When salon and spa owners hire people – whether they're appointment coordinators, nail techs, or estheticians – they should look for people who have the skills needed to get the job done well. Potential employees should also have a personality which is conducive to a happy, productive work environment. Hiring someone with a great personality will help clients feel comfortable, and they'll look forward to coming in for their appointments. Hiring someone who creates any sort of palpable drama will send clients running.
Rewards Your Staff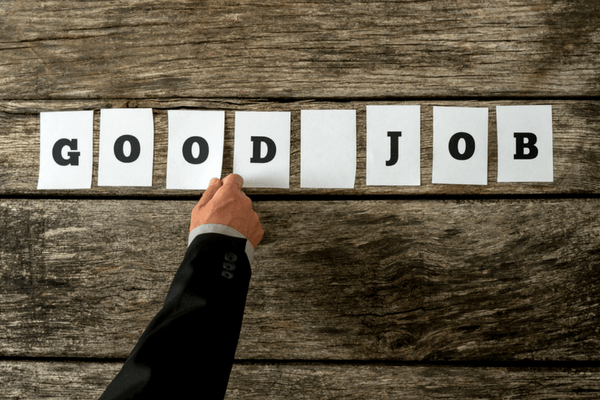 Your staff is your store. These people are the ones who are creating the experience for your clients, they are the ones that are selling your products, they are the ones on which your business rises or falls. It's your responsibility to cultivate them and reward them for excellent performance.
While competitive pay and benefits are essential for securing excellent employees, flexible (and responsive) scheduling is important as well. While a stylist's job may not be the most stressful or physically demanding, they deserve a healthy work/life balance just as much as the next person. They have significant others, kids, family and friends as well as hobbies and personal pursuits that all deserve their time as well.
Clear about Mission and Visions
Mission and vision statements are important parts of any strategic business plan. They not only provide a sense of purpose and direction for your business and your employees, but can help guide decisions about your business' future. These statements talk about where your business is now, what makes it distinct, and where it aspires to go in the future. A huge part of being a salon manager is sharing your vision for the business. Be realistic, but ambitious. Don't march in and talk about tearing down walls and firing all the staff. Foe Instant: Look at where the salon is now and where you want it to be. Can you find a way to increase retail sales by 25%? Do you have a marketing plan that will keep the bookings rolling in? Do you have a list of awards you think the salon should win? To be a successful salon manager, you need a healthy dose of vision. Don't be afraid to share yours.
Budget And Cash Flow In Your Salon
Take a realistic approach to budgeting. Don't plan for the best possible scenario, plan for the worst. If everything turns out better than expected, you will just end up with more money in the bank. A common mistake in running a salon is poor planning and unrealistic expectations in terms of income and expenses. To get started with sales, simply know your features and benefits of every service on your brochure and every product on your shelves. Features tell and benefits sell! A feature is a characteristic of a product or service, the benefit is what that feature does for them. Always talk benefits – why else should they buy? Always be confident in explaining a feature and benefit to your clients. They will create interest and encourage them to buy.
Staff Meetings
Any salon owner will tell you, great salon meetings help transform people, companies and team cultures. And those same owners can also share experiences with you regarding the polar opposite. It is understood that running a staff meeting can come with plenty of challenges: lack of leadership, poor planning and low attendance and morale.
There are a few simple things to keep in mind if you want to get into a groove with staff meetings:

Their purpose is to communicate with your most important asset – your staff.

Meetings don't have to be on site. Find a location that works well for your team and for what you want to accomplish that day.

Plan your meeting in a way that informs, guides, and inspires your staff. And make sure they feel heard!

Creating a schedule, or agenda, gives your meeting a clear focus and timeframe. Without one, you run the risk of going over time, rambling on, and overlooking important topics or discussions.
Quality Over Quantity
As a manager, you need to be able to see where your stylists' strengths and weaknesses lie. Everyone cannot be great at everything, but if you utilize every individual's skill and put your stylists in the position to succeed, your salon will succeed, too.
Scheduling
In order to best serve clients, stylists and therapists need to maintain consistent schedules. However, whenever possible it's important to be flexible with a stylist's schedule. If a stylist has a conflict there's no point in insisting that he come in at a time when there's no scheduled appointment. Having too busy or too empty a book is one of the easiest ways to lose a great stylist. Be fair with how you assign new clients.
Defend Your Stylists
It happens to the best stylists in the world, someone will one day be unhappy with his or her work. Work with the client to fix the situation, but don't throw your stylist under the bus. Knowing that salon management supports them will help your stylists stay loyal to you.